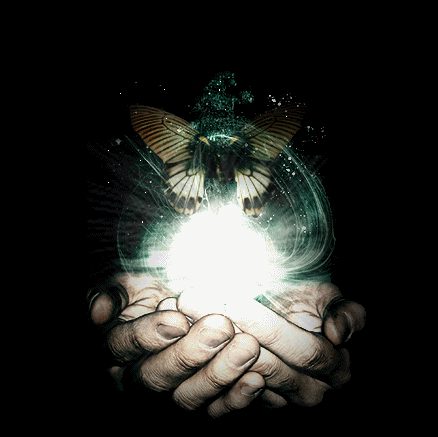 From Now And Here
This time next year
some of us will have surrendered
to the weakness of the flesh.
This time next year
you'll feel twelve months heavier.
Your pockets, and head, lighter.
One of us will be missing a finger.
One will dare risk looking
into the smelted core of the divine.
Another will have forsaken emotion.
Three hundred and sixty odd
days and nights from now and here.
The X minutes and Y seconds.
An algebra of living mass.
A fatty math of bloodied tissues.
Which means this time next year
we'll all be farther along the crooked path.
New scars will have formed.
Choices will have proved themselves
to be neither right nor wrong.
We'll have made some big decisions,
the repercussions only then apparent.
Some will have had their molecules shattered,
their ashes scattered in a green river.
Some of us will carry a child
they'd never guessed would have existed.
Next year at this time –
the same stars in the same sky,
but everything will seem different.
I've heard how time changes everything.
I'm learning that change matters.
​
Magnificent Whirlwind
When I think about squares I think about triangles.
Storm clouds trigger troubled thoughts on heavy metals.
Sunrise, to me, is a songbird singing down a mineshaft.
All my life I have been decidedly different.
All my life has been lived on an alternate Earth,
a glass planet, a world of soft wood,
replete with sugar-animals, tin bugs and paper fishes,
with its moons on inside-out and back-to-front,
a world of garrulous continents and iodine seas.
Now I lie in an awkward position and put lights in the sky.
Every night is a god with a thumb in its mouth,
every dream a mathematical construction.
See? My laboured breath is a magnificent whirlwind.
I am pampered and made to suffer in turns.
Even the cat knows I am destined to live separate and alone,
that it's my curse to walk knee-deep in profound outrage,
my sole fate to marry hope unto horror.
That to exist is my wonderful burden.
Bruce McRae, a Canadian musician currently residing on Salt Spring Island BC, is a multiple Pushcart nominee with well over a thousand poems published internationally in magazines such as Poetry and the North American Review. His books are 'The So-Called Sonnets (Silenced Press), 'An Unbecoming Fit Of Frenzy' (Cawing Crow Press) and 'Like As If" (Pskis Porch), Hearsay (The Poet's Haven).